Koos Tamminga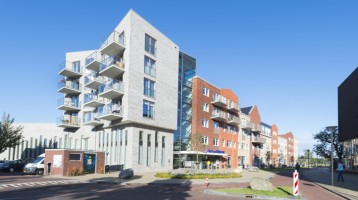 My research is focused on the inclusion of people with disabilities. The roles that faith communities can play in this process has my special attention. I am touched by how important belonging is for people. Those for whom belonging is not easily achieved, because they require support for social interaction, for example, are easily left on the side. A congregation might very well think everyone in their community is looked after, for example, while the voices whispering "what about me?" are not heard.
The word 'inclusion' often surfaces within legal settings. Parents claim their autistic child's rights to 'inclusive education', and advocacy groups battle for a more inclusive job market. The tensions are high and big words are used. People going after one another in lawsuits, suing companies and organizations. But does this really answer the rather simple question: "what about me?"
It is precisely in this respect that Christian communities of faith can make their contribution, as I have discovered in my research. For in the church, it is not about putting one interest over against someone else's interests, a game in which the weaker ones will always lose to the strong. The story that inspires and guides Christian faith communities is a story in which all the Lord's holy people matter (Ephesians 3), and in which every member of the body of Christ has gifts to contribute (1 Corinthians 12). Inclusion is therefore not in the interest of a few people in a certain underprivileged group, it is a common interest for the whole community. During my fieldwork in the project 'Hart van Vathorst' in the Dutch city of Amersfoort, I saw that truly developing inclusive practices that are supported by the whole community does not start until people realize this common interest.