Merijn Wijma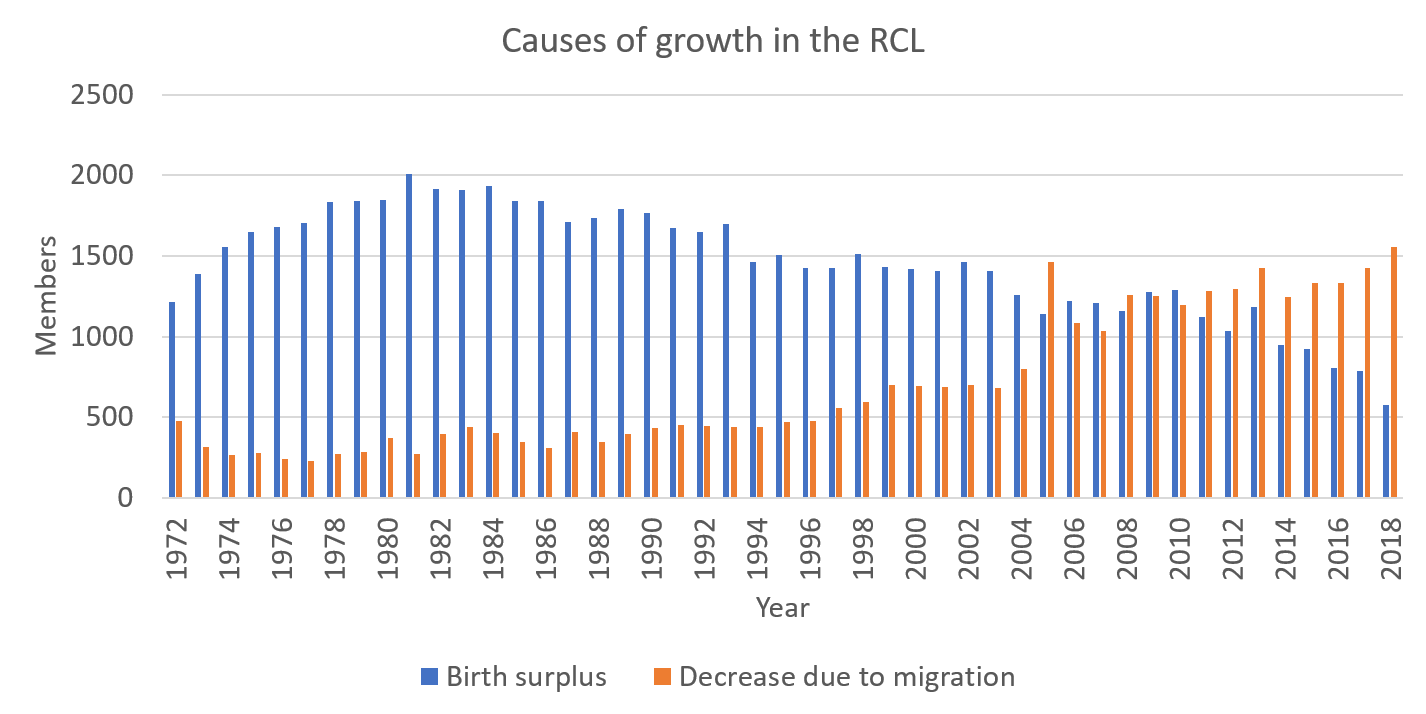 One of the main occupations of the researchers at the Praktijkcentrum is to watch trends in reformed churches, both by following news of local and national developments, and by keeping track of empirical data. The latter is the main goal of my PhD project: having collected data from the yearbooks published by different denominations, I analyse the way membership numbers, demographic developments and geographical distribution has changed.
One of the first observations that catches the eye is that most reformed churches are losing members. The reasons for this can also be traced using the data from the yearbooks. Growth of a population, be it a denomination or a society, can be due to two factors: a birth surplus, meaning that the number of births is higher than the number of deaths, and a positive migration balance, i.e. more people are moving into the group than there are people leaving it. The growth in the Netherlands, for instance, is currently mostly due to immigration, rather than a high birth rate (CBS, 2020).
These two developments can also be seen in churches and are depicted in the graph above, which reports these data for the Reformed Churches Liberated (RCL). In the past, most reformed churches, including the RCL had a high birth surplus, much higher than the overall Dutch population. Although it is currently still high, it is much lower than it used to be. In addition, increasing numbers of people are leaving reformed churches, either going to other churches or leaving the church altogether. Together, this decrease of internal growth and an increase of external shrinkage have stopped the growth of churches.
This research highlight was a part of my dissertation, which I will hopefully finish later this year.